Benefits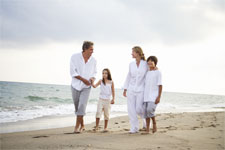 635 radiologists, hospitals, and medical clinics can't be wrong!
NightForce founders have been improving the lives of radiologists since 1997. Since then we've grown more than 100% per year, all through referrals and word-of-mouth. Chances are we already provide services for one of your friends or colleagues. Here's why you should join them:
Enhance Your Quality of Life
With NightForce managing your on-call burden, you're free to live real-world hours. More sleep. More family time. More leisure time. And all with the assurance that quality reports are being delivered to your referring physician in 30 minutes or less, guaranteed.
Improve Your Daytime Productivity
Once you're no longer on call, you can focus attention on your important daytime responsibilities. You'll be more productive, happier, more responsive to referring physicians, and better able to provide the highest level of patient care.
Operate More Cost-Effectively
It is often less expensive to hire NightForce Radiology than to add a new partner, hire additional full-time employees, or contract with locums to meet on-call needs.
Protect Your Good Reputation
NightForce Radiology integrates into your practice seamlessly and transparently, providing the same quality of service that you and your referring physicians expect. For critical results we call the referring physician directly; in many cases, NightForce radiologists are on a first-name basis with referring physicians.
---
News & Events
AAUCM: American Academy of Urgent Care Medicine

San Diego, CA
Booth #17
---
---